The People's Cop
Dr. Ravinder Kumar Singal strongly believes that people in positions of authority uphold the responsibility of building the image of the organization they work for. They can be the perfect brand ambassadors for their organization. This belief transmits into his professional life as he executes every action with a vision to develop trust and build respect for the entire police fraternity that he represents.
An Opportunity Not to Be Missed
In his words, "I am not doing anything big, but it is my official duty or maybe a little beyond that. Doing things for people makes me feel good. Those people, I know, always wish good for me. Those good vibes keep traveling around me. They keep me in their prayers. That's the greatest blessing for me".
Read MoreRead Less
For Dr. Singal, people's genuine work must be done. If he doesn't do it, he feels it's a loss of an opportunity. His actions over the years echo these very sentiments. His calm and planned management of two Kumbh Melas at Nashik and Guru Ta Gaddi celebrations at Nanded, where more than a million people had gathered on each day, displays his earnest desire to serve with total dedication.
Going Beyond Duty
Why does Dr. Singal get involved in activities beyond the realm of his duties? In his words, "It is your personal experiences, upbringing, and goals that drive you to do what you do. When you help someone beyond the realm of your duty, there will be criticism as well as appreciation, your focus should be to serve the people"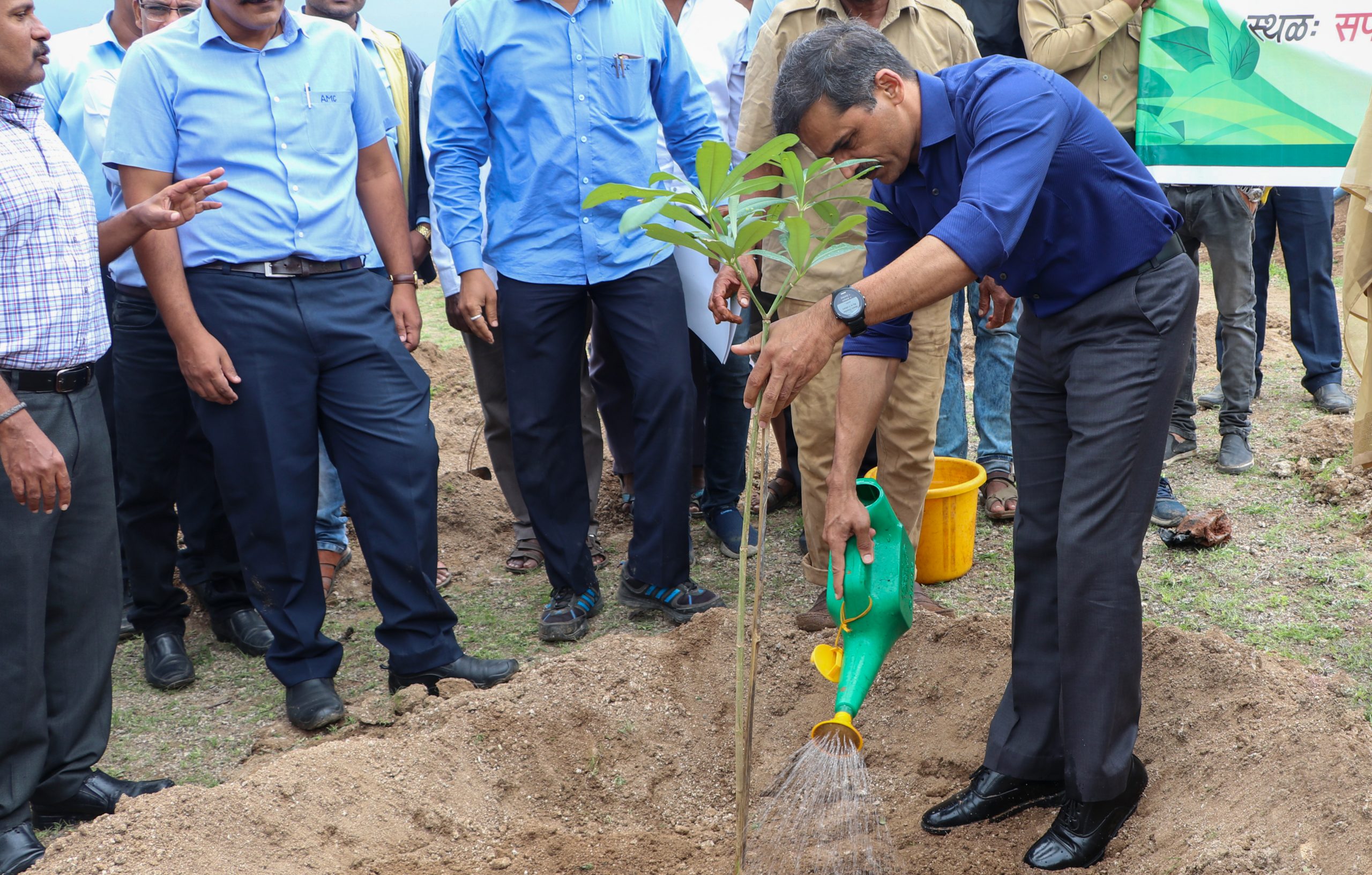 "As a leader, if you lead your team well then they generate faith in you. At the same time, you have to guide the public in such a way that they trust you. This happens through your actions and commitment."
– Dr. Ravinder Singal
Accessible and Approachable
Dr. Singal makes an effort to be accessible and approachable. He is always eager to meet and listen to people if they have any problem. His experience, background, upbringing, and finally his overall personality cuts him off from the stereotypes. When people aren't approaching him, then it is a sign that either his staff is stopping them or people have lost faith. So he holds meetings publically to convey that he is accessible. He interacts with the students in schools and colleges, meets people to discuss the traffic problems, or gets involved in various activities where people feel free to discuss any issue.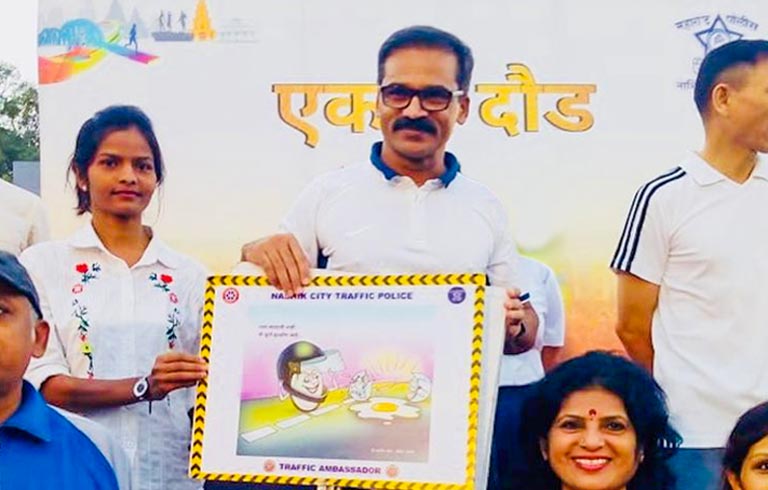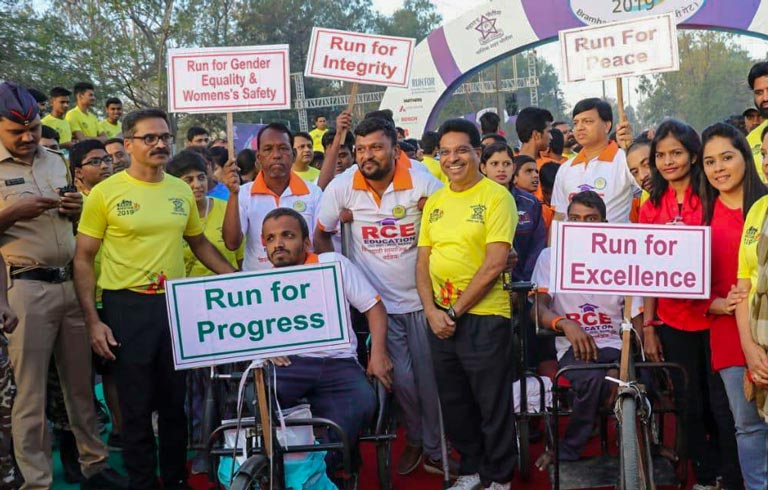 Being a Problem Solver
He genuinely seeks the welfare of people, which is evident from the declining crime rates in the locations he is posted. He also advises the youngsters to channelize their energy into constructive activities. During his posting as IGP in Aurangabad, he launched an initiative for water conservation in five villages. This benefited the local people in their day-to-day struggles to a great extent.
Initiator of Innovative Ideas & Systematic Changes
As a commissioner of railways in Mumbai, he brought about many systems in place. He has also been training his staff on various issues like balancing work and personal life. His initiatives have succeeded in enhancing the image of the police in media. His focus has been on reducing the gap between the public and the police by conducting various programs like marathons, cyber seminars for children, senior citizens meet-greet interactions, women's self-defense, and the like.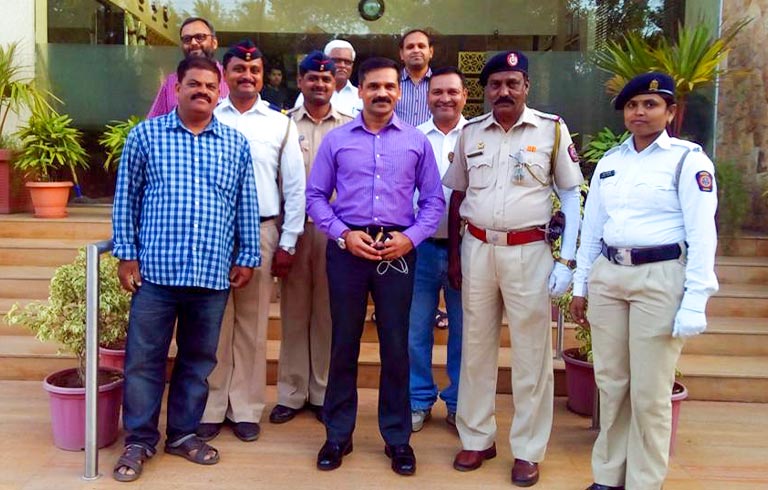 Building a Team of Doers
In rendering his services, Dr. Singal never overlooks his staff. Whenever they have concerns, they are allowed to his office. This relieves the staff form stress and anxiety. Through this act, he achieves happiness, the person's trust, and his/her improved efficiency. He encourages his staff to talk without inhibitions.
Read MoreRead Less
Genuinely interested in his staff, he celebrates every constable's and officer's birthday. He involves himself in their family welfare and gifts little giveaways to their children when they come to meet him. He is creating new standards of teamwork in the police force and spreading happiness within their tough and practical work schedule.
Contributing at the UN Level
Having opted to serve with the United Nations Mission in Kosovo from 2005 to 2007, he extended his contribution and services across the international borders. Here he worked with the officers from different nationalities and met people who had faced the horrors of war in the post-Yugoslavia conflict.
Read MoreRead Less
This was a time when he worked with officers from different nationalities and met people who had faced the horrors of war in Yugoslavia.
To interact with the locals and record their statements, investigators took the help of language translators. It was an enriching learning experience with opportunities to visit various places, including disturbed areas, schools, villages, and even burials.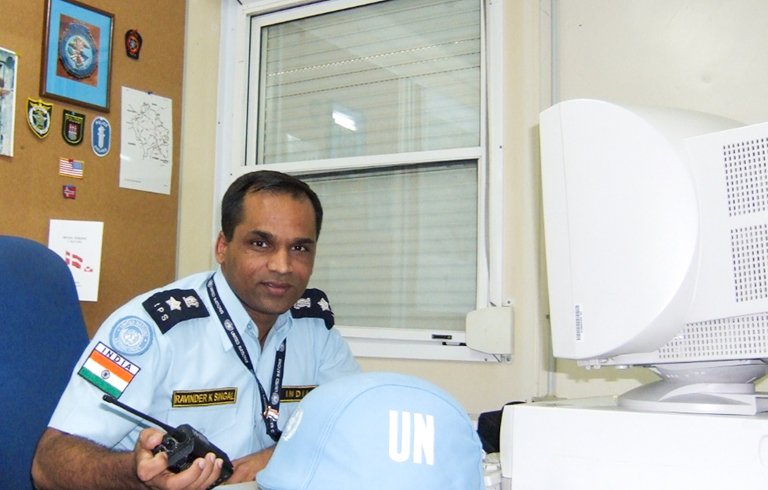 Message for the Police Force
Dr. Singal tries to infuse in his team members an urge to do the best for society, which involves being fair, allowing their actions to speak for them, and being physically fit and well-read. His fitness passion rubs on to them too. Whichever posting he has been assigned, the trend has been constant, the constables and the officers also adopt a fitness lifestyle. Not just this, Dr. Singal wants his officers and team to invest their finances smartly and to stay away from corrupt practices. "I try to uphold the image of the police force. Each one of us, including my constables, carry the image of the whole police force".
Be a Strong Pillar for Others
.