The Professional
Dr. Ravinder Singal's high ethical standards, integrity, and excellence at work, coupled with an attitude of service and a desire to make a difference define him as a thorough professional.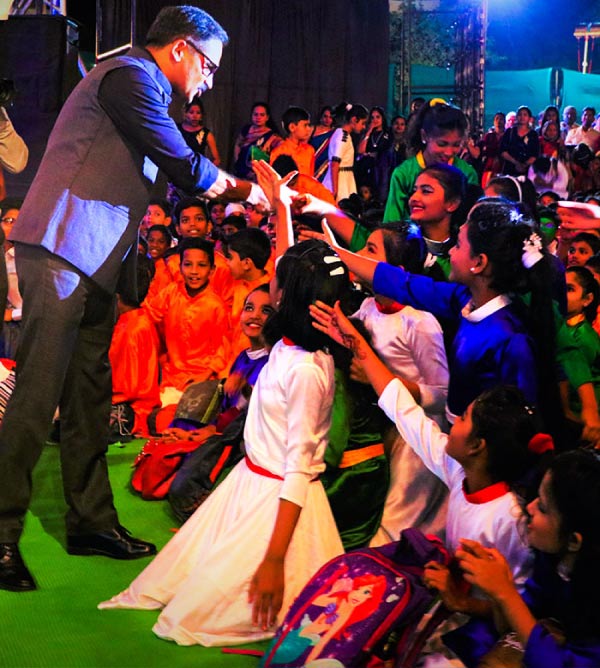 The Character Building Days
A little child at play with his father's police cap, holding the baton and emulating a cop. Years later, he wears it and dedicates himself to the service of the nation.
The People's Cop
Winning the hearts of the people is the outcome of his hard work. He guides them by generating trust and faith.
Credentials
Always in a learning mode, continually taking up new courses and educating himself, he is a role model for the people who wish to widen their horizons of knowledge.
Milestones
Awards have never been the focus for the services rendered by Dr. Singal but there are recognitions worth mentioning.
The Change Maker
Delving down to the root cause of the problems, he comes up with the long-lasting solutions for the local communities.
The Role Model
As a role model, he guides and motivates people by sharing his journey and achievements.
Media
He believes in telling the right side of the story because people in any case trust the truth.
I cannot let defeat bog me down, too many people's dreams besides my own, rest on my efforts.
– Dr. Ravinder Singal
No matter what your circumstances, limitations or provocations, you alone are responsible for your acts of omission and commission.
– Dr. Ravinder Singal
In life one faces many failures. But let that not defeat you.
– Dr. Ravinder Singal
Do you realise that what you have achieved today had seemed so impossible yesterday?
– Dr. Ravinder Singal
To be in Love with Life is the only key to Health and Happiness.
– Dr. Ravinder Singal
You are the Power
.
Build Your Future
.