The People's Hero
Known for his interpersonal relations, efficient handling of critical law and order situations, and planning skills, Dr. Singal is a person of principles, wanting to bring a positive change in the society.
The Real-Life Hero
Often on-screen heroes amaze us with their humility and never-say-die attitude. The people of Maharashtra have found a similar hero, Dr. Ravinder Singal, who has become their role model. With his nature, friendly attitude, and helpful gesture, people feel Dr. Ravinder Singal is one amongst them who can be approached.
Read MoreRead Less
From conflict resolution between different communities to differences between couples, disputes between siblings, student's agitations, Dr. Singal is the go-to-person who would always come up with a systematic solution.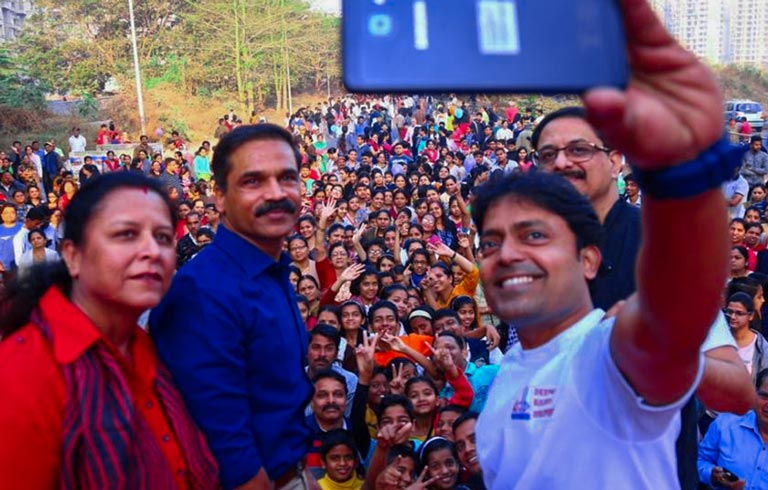 The Protector, The Brother
Every year, Dr. Singal is overwhelmed with 'Rakhis' on the Raksha Bandhan Day. Most of the time he doesn't get to meet his sisters on this special day, yet his sense of incompleteness wears away as he is greeted by the young girls, ladies, small children, and even the lady constables standing in queues to tie him a 'Rakhi'.
Read MoreRead Less
It's a different feeling for him. It creates a feeling of belongingness, of being loved by the public, for they wish to share those beautiful moments with their protector and guardian.
The Empathetic Cop
While at Nanded, a three-and-a-half-year-old child was kidnapped. On probing, the child's mother revealed it was the maid who took the child since she was missing too. Dr. Singal started working on the case with his team. Clues led to the fact that the maid could be in Mumbai. He was swift and sent a team to Mumbai by flight.
Read MoreRead Less
They managed to trace the lady in Mumbai and on consistent interrogation, she confessed to kidnapping the child. Within two days, they could trace the child and bring him back to Nanded. But what deeply touched Dr. Singal was the mother's reaction as she thanked him with tears in her eyes. He could feel, what was just a part of his job, meant everything to the lady.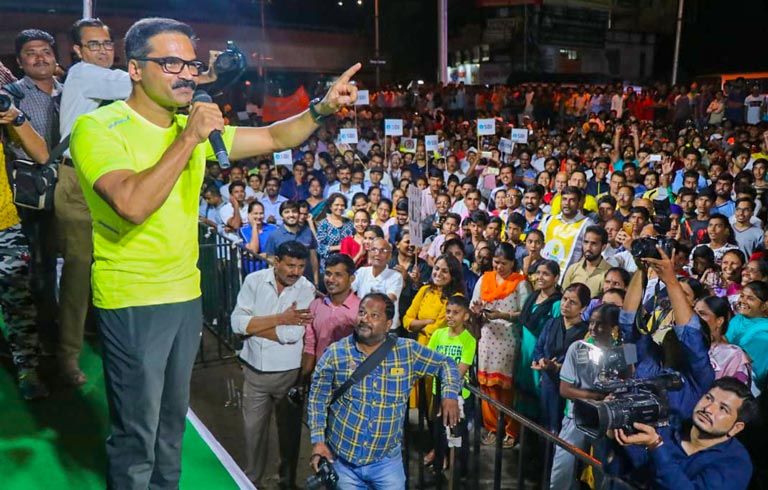 The Change Maker
For his practical training, he was at Nasik in 1998, where he was in charge of the Trimbakeshwar Police station. Young and full of energy, he conducted many raids on illegal activities. With such actions, he developed a powerful bond with the people and earned the right name for himself and the police department. His sense of responsibility and love extended to animals too. This reflects in the incidence when he found a sick donkey on the road and ensured that it found the right place to live and proper aid to recover.
The Blessed One
The day he was leaving Trimbakeshwar on transfer, he received a public farewell. That day, people thanked him and mentioned how unknowingly he had influenced many lives. A father mentioned that earlier his son would return late in the night but now he was home on time. He had also given up drinking. This was a positive impact of police patrolling. This reflects his belief in maintaining cordial relations between the police and the public.
Read MoreRead Less
During his tenure as CP Nashik, he was deeply moved by the gesture of the public when they visited police stations and greeted the police staff with flowers, greeting cards, and chocolates on the streets. Dr. Singal has received grand farewells from the local people each time he has moved out for a new posting.
Be a Strong Pillar for Others
.