1992 - 1994
Worked as an Electrical Engineer with Gas Authority Of India Limited (GAIL) till 1994. After working for two years with GAIL, he quit the service and started preparing for his dream job in the police force.
1996 - 2002
Cleared Civil services in the Year 1996. Posted as Asst. Superintendent of Police (ASP) at Sangli City after completion of his district training. Here he learned the aspects of both rural and urban policing. After promotion, he was posted as Deputy Commissioner of Police Amravati city. He was awarded a Medal on the event of the 50th Anniversary of Independent India in 1997.
2002 - 2005


Worked as superintendent of police Nashik. During this tenure, he had the privilege of handling the world-famous Kumbh Mela in the year 2003. He was the officer in charge of this mela, which was hosted in Trimbhakeshwar. For this exceptional performance and success, DGP Maharashtra State honored him with the DGP insignia (State Honor). During his tenure, Nashik district also won the Best Detection Award (December 2003 & March 2004). He was transferred as SP (Dhule District) in the year 2004.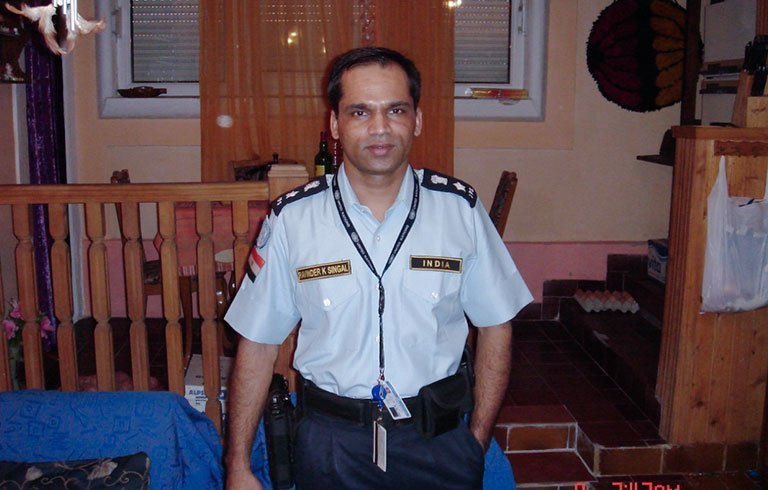 2005 - 2007
In the year 2005, he opted for a deputation work at the United Nations Mission in Kosovo (UNMIK) where he was the Chief of the War Crimes Investigation Unit. Supervised investigators from various Nationalities. In 2006, was awarded a Medal and a Certificate for being a part of the Danish Contingent March. He was later honored with UN Medal by United Nations Interim Administration Mission in Kosovo.
2007 - 2009
Before moving to Nanded district as SP, Dr. Singal worked at the DGP office, learned, and executed various establishment and administrative duties. In 2008, at Nanded he managed the religious congregation of the Sikh community called the Ter Centenary Celebrations of Guru ta Gaddi. More than 1.5 million people along with the various VVIPs visited Nanded during this period.
2009 - 2010
Worked as, SP Nagpur Railways. Brought down the crime rate taking place in running trains and on platforms in his jurisdiction. In June 2010, he was promoted to the rank of DIG and was posted as Additional Commissioner of Police (Crime), Nagpur City. A challenging posting because of the geographical location of the city and the crime pattern.
2010 - 2014
Worked as the Director South Central Zone Cultural Centre ‒ only the second IPS officer to hold this important position. Here he was involved in the promotion, preservation, and documentation of various forms of tribal and folk culture. In the year 2013, he was conferred with the President's Police Medal for Meritorious Services on the occasion of Republic Day. He is remembered for the excellent execution of 'Maati Ke Rang' at Nagpur, which was organized for the commemoration of the Silver Jubilee celebrations of seven cultural zones.
2014 - 2016
After reporting back from deputation, he was posted as the Additional Commissioner of Police (Crime Branch), Thane city. In 2015, he was promoted to the rank of IGP and was posted as Commissioner of Police, Mumbai Railway. Later, he served as the Special Inspector General of Police for Training at Police Head Quarter, Mumbai. During this period, he was briefly sent to Nashik city to smoothly conduct the Kumbh Mela.
2016 - 2019
He served as the Commissioner of Police to Nashik City. In addition to the core policing work, he also worked to enhance the fitness culture in the city. He involved local people in various sports activities and organized many marathons. It had a positive impact on the health quotient of the police personnel and citizens.
2019 - Present
In 2019, he was posted as the Special Inspector General of Police, Aurangabad Range. Along with his core policing duties, he initiated a water harvesting and conservation project. In a discussion with his officers, he came to know that conflicts related to water scarcity and theft of water was creating hardships in the Marathwada region. With the support of villagers, police adopted five villages wherein water harvesting projects were taken up successfully. Villagers in these five villages are happy with this gesture of police. This effort has added the water sources in these areas. In September 2020, he took charge as Controller of Legal Metrology, Maharashtra and in May 2023 he was promoted to Additional Director General of Police, Highway Traffic Maharashtra State.
Make a difference in someone's life
.