The Happy Quarantine Time
After a long  time I took a break and was super happy during my stay at Srinagar and nearby areas.  Just my luck, there was snowfall just the day after I returned ! Of course , I was disappointed , but I decided that I would focus on the 4 days of total bliss that I spent with my family and move on…… to make matters worse, the very next day after I returned I tested Covid positive. This was a double whammy and to keep my spirits up was honestly , a little difficult. I took the news into my stride. I viewed it from the point that, I will get time for myself. These 7 days of quarantine, I spent with myself introspecting and reflecting on my thoughts. I actually enjoyed myself!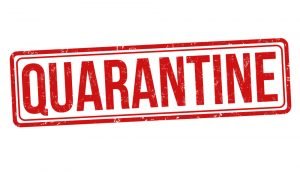 In these 7 days I read, I saw videos and did things which I would not do normally. It was actually quite a liberating experience. I realized, I could have been unhappy for the fact that I was covid positive. But when I saw beyond this, life looked different. This taught me an important lesson that problems, sickness and lows will keep surfacing in life. The more important part of it  is how to respond to them. 
Life is how we look at it, ups and downs are part of life.
Quitters Don't Win and Winners Don't Quit.
Ironman | Deccan Cliffhanger | Comrade Legend Finisher | Motivational Speaker | Writer | Endurance Athlete