Art of Listening
Listening to others without bias is not easy!
'Art of listening' is a technique or a process through which a perception is created that we are attentive. It's a perception because the person who is speaking feels that he is being heard. It is also a way of creating rapport that you are willing to hear with empathy.
Narrating about his father, Nelson Mandela had once stated that he was frequently attending tribal chief's meetings with his father. Once he asked his father, at meetings, why is it that you speak last? You are a chief and no one would object to whatever you say. On this his father replied, this serves many purposes. Firstly, I am able to listen to the views of all present in the meeting. Secondly, none of the people present would feel that his views were not heard. Thirdly, this helps him in taking decisions on the bases of facts presented by all. From this narrative one thing is clear that wise people take their decisions on the basis of judicial scrutiny.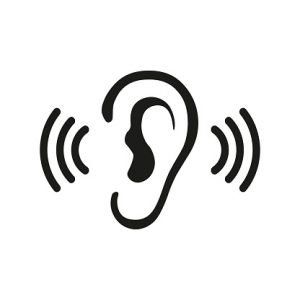 Attentive listening helps in resolving various conflicts at family, societal and at international level. This gives a platform to a person to express himself freely without any judgements. In fact a good listener would prompt the speaker by asking questions like, what else? Anything else? Would you like to add something more? Through this process the person would feel heard and important. This will bridge the gap and reduce misunderstandings. This technique is used in many research works during field work surveys and psychologists use it during counselling sessions.
In the end, I would say, speak less but listen more. A good listener is always a winner because he listens to all and then implements the best of the suggestions suitable to a situation. 
Quitters Don't Win and Winners Don't Quit.
Ironman | Deccan Cliffhanger | Comrade Legend Finisher | Motivational Speaker | Writer | Endurance Athlete