"You are you, and no one else has your uniqueness." If we accept this line, then we can script our entire life based on this. My father planted this thought in my mind in very early childhood. Once we accept this, we start believing that we have our fair share of unique abilities that make us very special and develop the confidence to face any challenge. More importantly, we step out of the mad rat race because it is not essential anymore to prove anything to anybody. Instead, we start our own race, which is based on our own goals. With so much positivity in our minds, we set our ambitions and goals and work to achieve them at our own pace. I must emphasize here that there is a difference between ambitions and goals. Ambitions are the pathways that lead us to our ultimate goals. My father's thoughts led me to develop a tremendous sense of self-worthiness and faith in my abilities, and it has helped me reach my goals and fulfill my ambitions.
If the seed of this thought is sown in our mind, then trust will germinate deep inside and penetrate our very soul, and this will in turn motivate us to improve upon our skills and innate qualities. It is a well-known fact that it is our mind that conditions our body into good health or illness. Faith in one's ability is the biggest healer, better than any medicine or treatment. It also bolsters our confidence which is a giant leap towards success. Self-Talk and Self-Affirmation are potent forms of communication between the body and the mind. The positive thought embedded due to this self-affirmation helps in individual growth and in surmounting all the problems. Therefore, self-talking in the form of self-affirmation, introspection, self -visualization or meditation should be an integral part of our daily routine. Preferably it should be the first thing to do in the morning as soon as we open our eyes to set the tone for the entire day. It is essential to develop this habit of self-talking even more than talking to other people. If we neglect this self-communication, it gradually creates a vacuum, and negative thoughts and self-doubts rush in to fill this vacuum.
It is a well-established fact that all of us are composites of body, mind, and soul. Body and mind specially synchronize at a conscious level to keep us going while the soul gives us the bedrock of values and ethics. Very often, we indulge in conversations with our family, colleagues, and friends. Yet, they fail to improve our self-esteem because we have not developed the self-confidence to accept their appreciation or analyze their criticism. This lack of confidence, if coupled with self doubts, is a sure recipe for failure. In simple words, "First Believe in yourself" is the most important mantra for success.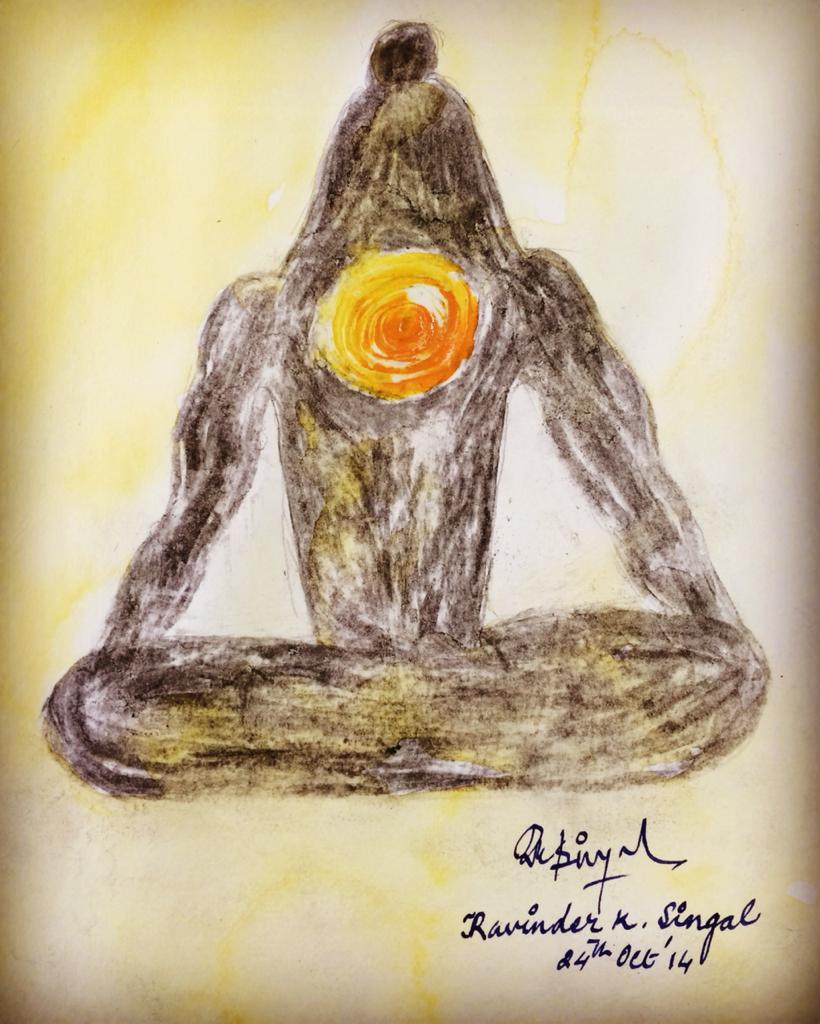 "I strongly recommend self-talking and self-appreciation to all people because I have done it myself first. I give time to myself. It may be cycling, yoga, reading, and even for that matter, writing. While doing all these, I am in touch with my inner self, and I constantly talk to my mind. It is worth repeating here that having faith in yourself is a mandatory part of life, and it comes with introspection. One of the most significant rewards of self-talk and reflection is that you achieve mental peace and solace. This mental peace helps you dream big to strategize smartly and draw a neat road map for your success. As such, I insist that you must talk with your inner self to decide what is essential for you and what is irrelevant. This will help you reject negative opinions, and bad influence will never get accumulated in your mind. It is worth mentioning here that all good leaders with supreme confidence in themselves are also the most reflective of people. Almost all of them start their day with introspection and diving deep into the minds. They derive strength, positivity, confidence, and supreme faith in their capabilities for themselves. Once fortified by their thoughts, they can very quickly brush aside all criticism, all distractions and work their way to their goals. So, my advice to you is the same as my father's to me, 'you are you, and you are complete in your unique capabilities.' You are meant to achieve success and climb many mountains. all people in this world have their unique abilities but no one is similar or the same as you. You are unique and have both the greatness and grace of God bestowed on you. So you are meant to achieve success for yourself and entire human race.
Quitters Don't Win and Winners Don't Quit.
Ironman | Deccan Cliffhanger | Comrade Legend Finisher | Motivational Speaker | Writer | Endurance Athlete