Conserving Water. Easing Challenges of the Villages (Aurangabad in 2019)
Dr. Singal initiated and implemented a water conservation and harvesting project in five villages of Aurangabad district to resolve the water scarcity issues. A state-level conference on water conservation in Aurangabad was also organized in August 2019, wherein experts from India and Maharashtra participated.
On being transferred to Aurangabad, IGP Singal found out that the place was reeling under the scarcity of water.  Water was supplied from two dams, and there were times when people had to wait for 10 to 15 days for water supply. Such scarcity of water led to increased fights and crimes amidst the locals.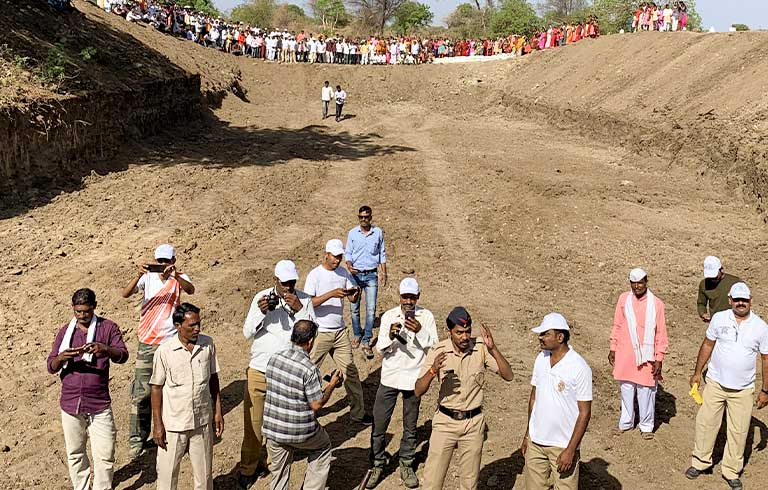 Dr. Singal took the initiative and adopted five villages under his jurisdiction.  An analysis of the situation revealed that the root cause of water scarcity was sedimentation. He got the rivers dredged along with the dams that enabled water to be harvested and stored. It drastically reduced the disputes in the area, ladies no longer had to walk miles to fetch water, and waiting for tankers ended. But most importantly, people developed trust in the police.
A state-level conference on water conservation was initiated by Dr. Singal. It became a platform for experts to exchange ideas on different techniques of water harvesting and restoration. Knowledge sharing through presentations and success stories was included.
Quitters Don't Win and Winners Don't Quit.
Ironman | Deccan Cliffhanger | Comrade Legend Finisher | Motivational Speaker | Writer | Endurance Athlete